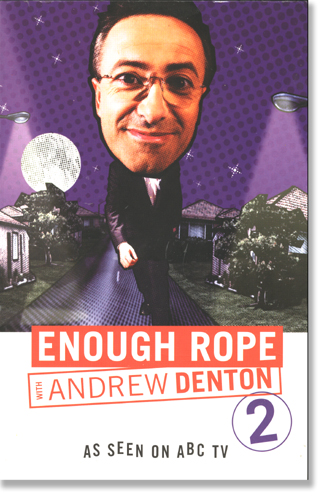 This painting was the double page center spread for Andrew Denton's "Enough Rope 2" book, (albeit in black and white). It was inspired by his electric interview with Daniel Johns. It accompanies the interview in the book.

Andrew Denton had this to say about the painting...

"Sometimes feedback takes the most unexpected forms. After the interview with Daniel Johns went to air, artist Geoff Stapleton (of GANGgajang fame) was inspired to paint his interpretation of the conversation , "Captain Nobody And His Imaginary Friend". I'm not sure that I could explain how, but he's certainly captured a lot of what it felt like..."