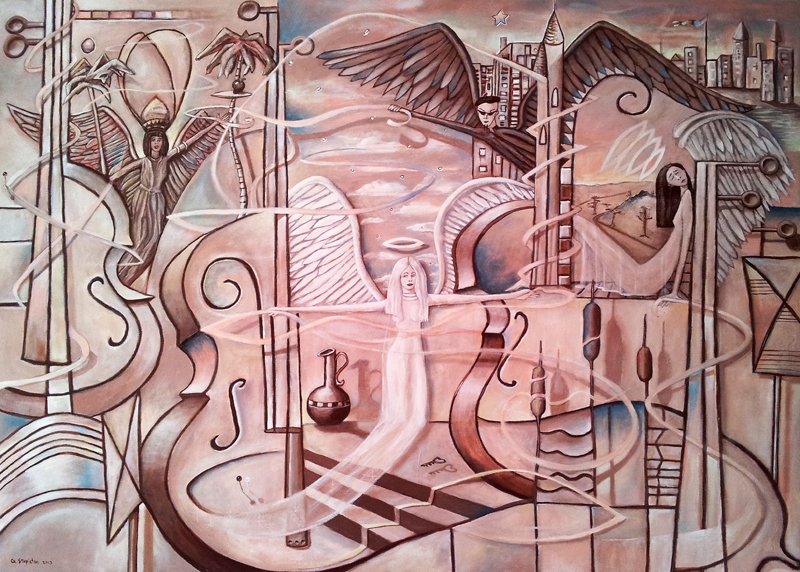 STRING QUARTET WITH MUSES
My good friend Peter Whish-Wilson, the tuba player for the Adelaide Symphony Orchestra,
invited me to a concert at the Festival Theater. As I watched and listened I imagined that each
of the orchestra would have their own muse to inspire them. That would mean there would be a
great many floating around the ceiling. The next day I began this painting on the street in front
of the gallery.
acrylic on canvas - 130 cm x 95 cm (51" x 37")
$4,000