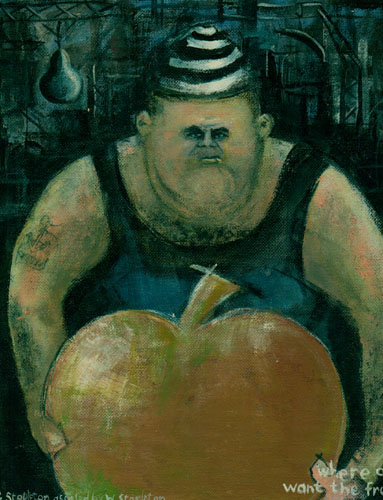 WHERE DO YOU WANT THE FRUIT?
acrylic on canvas board
approx canvas size - 10" x 12" / 25.4cm x 30.5cm
$580
I was assisted ideas-wise by my brother William "Bill" Stapleton for this one. He knew a guy who pretty much fit this description, right down to the striped beanie. I was happy with the industrial fruit in the background. I later used this character in a small animated cartoon I made called "Nugget And Zoid Zoid", see below.