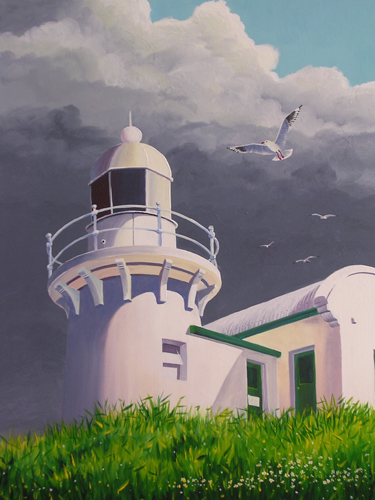 Trevor Ettridge - Moodscapes
8 February - 24 February 2013
Trevor Ettridge was born and raised in Port Lincoln, where his formative years were spent sailing, surfing and swimming. "The sea in all its forms shaped my life," Trevor explained. And it was all things marine that would later influence his life as an artist.
Leaving the west coast city, Trevor spent his early working life as a draftsman and civil designer. He later became a financial consultant. "I was always drawing but it was
during a trip with my wife to the US in the '80s I took the big leap to painting," Trevor recalled. "My wife loved a painting we saw - that was way too big to carry home. I can paint that," I said very naively. Back in Australia and he did the painting.
Soon after, Trevor purchased paints and brushes and hasn't stop painting since. His main works have been in watercolors and acrylics. "I've always been influenced by the marine
environment: The place I came from and the memories of childhood."
Today Trevor literally lives a stone's throw from the ocean at West Lakes.
---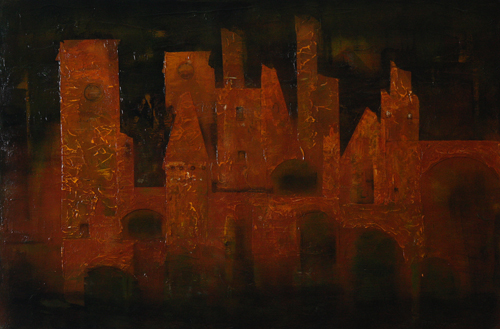 Peter Haran - Moodscapes
8 February - 24 February 2013
From an early age Peter has always drawn and loved the medium of art, but life went in a different direction. After a childhood in central Africa, Peter came to Australia and joined the Australian Army after leaving school.
He served two tours in Vietnam and, on discharge, became a journalist, working on Adelaide newspapers for nearly 30 years. During that time he wrote and co-wrote four books, before suffering chronic post traumatic stress disorder from his war service.It was the late wife, and accomplished artist, of another veteran who bequeathed all her art material to Peter that set the veteran and former writer on the pathways of art.
"Years as a journo travelling overseas and through the Australian bush all suddenly came back to me - in living color. "I had a head full of visions which I have tried to put on canvas.
"It's remarkable how one person's unselfish last wishes can change your life."Peter's art – acrylic and oil – ranges the spectrum, from contemporary landscapes to memorable events in his life and that of others.
---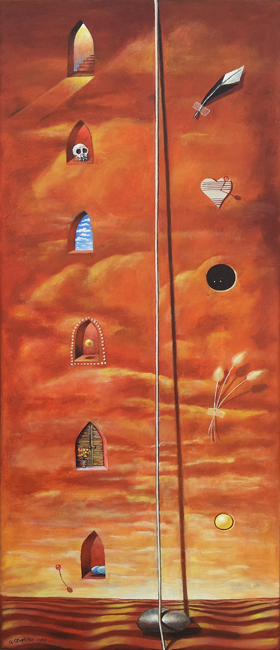 Geoffrey Stapleton - Adelaide Airport Exhibition -
7January - 18 February 2013, 
click here to view the paintings
From Monday 7th January to Monday 18th February 2013, Geoffrey Stapleton will be exhibiting five paintings from his "Desert" series in the departure lounges of Qantas and Virgin at the Adelaide Airport. Big thanks to Adelaide Airport for supporting South Australian artists. The five paintings (shown below) are for sale.
---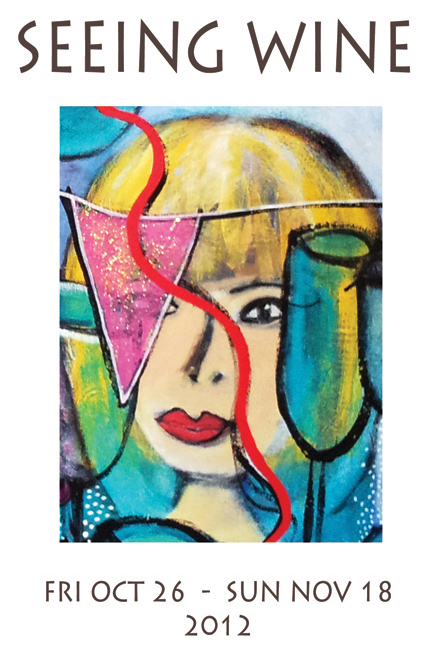 There are 37 artists contributing to this group show and the theme is "Wine ".
Oct 26 - Nov 18 - 2012

The exhibition will be opened by winemaker Justin Lane from ALPHA BOX AND DICE. The artists featured are Aaron Peters, Alan Houghton, Andrew Lockyer, Anna Maria Zupancic, Bekki Klix, Bill Stayner, Brendan Williams, Brian Garner, Chis Nailer, Danny Johnson, David Washington, Emily Brooks, Geoffrey Stapleton, Grace Myers, Jude Stapleton, Jacqueline Peters, Jean Gardiner, Jicky Atkinson, John Palmer, Kally Doyle, Kieron Gardiner, Leeza Peters, Leith O'Malley, Maureen Finck, Melanie Joy Steadman, Miranda Lloyd, Nicole Dewley, Patrice Eymard, Paul Stapleton, Peter Haran, Peter Smith, Ray Mutanda, Richard Churchill, Rose King, Sharda Patel, Sienna Keera, Zoe Warburton.
We dedicate this exhibition to our very good friends at "Wassail" Wine bar. Wassail means "Cheers"...so..."WASSAIL!"
---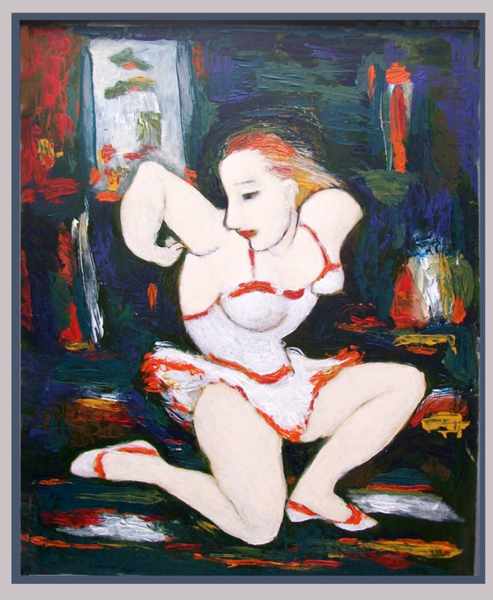 RETROSPECTIVE 1972 - 2012 - Richard Churchill
Oct 5 - Oct21 - 2012
Artist, teacher, musician Richard Churchill presents a selection of work from the last forty years. He has taught a couple of other artists who exhibit at The Geoffrey Stapleton Gallery, namely David Washington and Danny Johnson. David Washiington will in fact open the exhibition.

---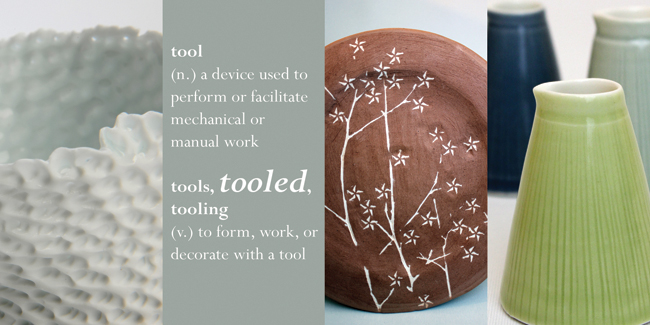 TOOLED - Susan Frost, Charmain Hearder and Stephanie James-Manttan. 
Sat Sep 15 - Sun Sep 30 - 2012
Three Adelaide ceramic artists Susan Frost, Charmain Hearder and Stephanie James-Manttan come together to share their love of the way they transform clay surfaces. Creating their objects using traditional methods, they tool the surfaces by means of scratching, puncturing, ripping, stamping, scoring, paddling, incising, pulling or inlaying to demonstrate the extreme and the subtelties that the nature of clay supplies. Subversive Clay: 2012 Australian Ceramics Triennale.
---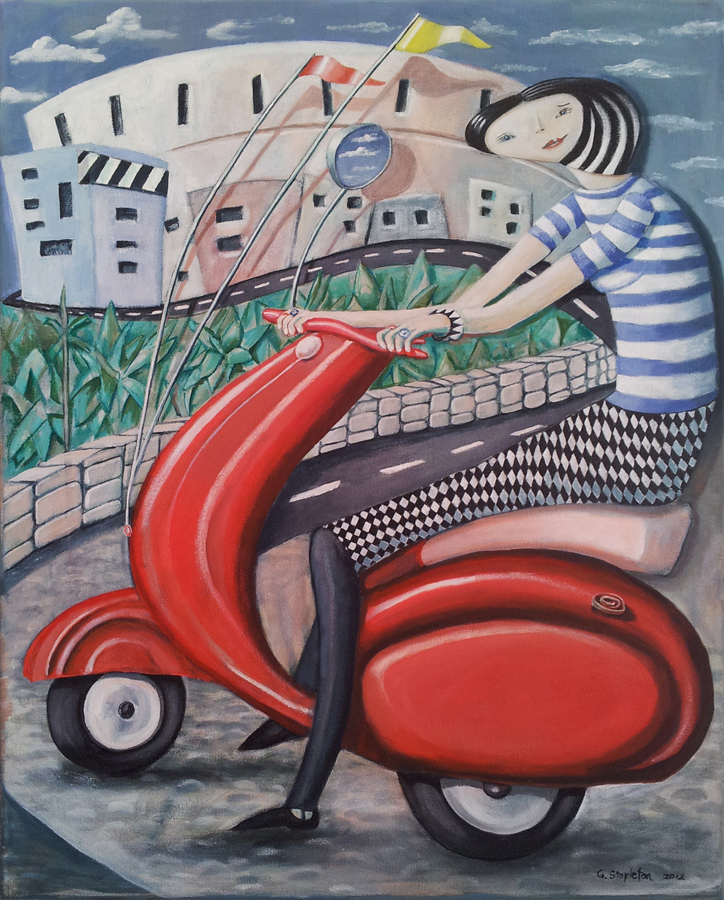 SOME NEW WORK - Geoffrey Stapleton
June 27 - September 9 - 2012
New works from Geoffrey Stapleton featuring paintings created over the last six months and mainly painted on the street in front of The Geoffrey Stapleton Gallery. Painting on the footpath may have influenced a change of style with most of the new works populated with people! The exhibitions runs until 9th September, and new pieces will be added as time goes on so please check the "Some New Work" page (click image above) for updated work.
---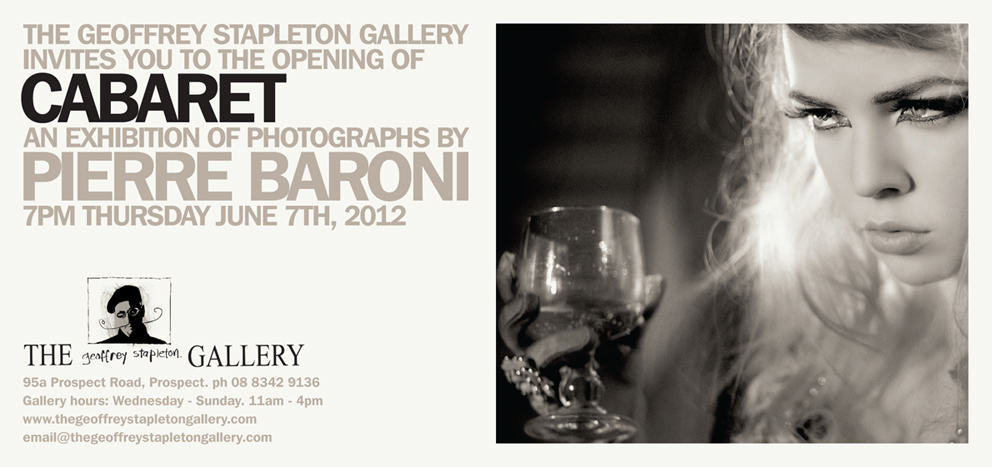 CABARET - Pierre Baroni
June 7 - June 24 - 2012
We are very proud to be showing the work of the highly respected, award winning photographer / film-maker / DJ, Pierre Baroni.
His exhibition coincides with The Adelaide Cabaret Festival for which he created many of the promotional images.
---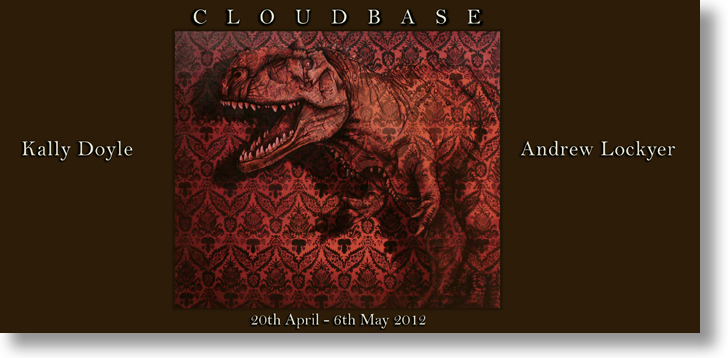 CLOUDBASE - Kally Doyle and Andrew Lockyer
April 20 - May 6 - 2012
Since the opening of the gallery we have had several group shows from which a number of artists have emerged whose work is quite outstanding. One of them, Kally Doyle, is a young artist whose work shows both imagination and astonishing technical skill.
She is currently studying for her Bachelor of Visual Arts at Adelaide College for the Arts after attending Marden Senior College where she won the Year 12 art prize and was selected for the SABSA show exhibiting at Light Square Gallery.
During that time she has also exhibited in a group Youth Arts Festival in the Norwood Town Hall and two of her paintings were acquired by the Norwood Council for their public collection.
A fascination of the artist would appear to be dinosaurs as these creatures appeared in her SALA exhibition, "SALASAURUS" at the Exeter Hotel in 2010 and there is a very large one featured in her current exhibition "Cloudbase" at The Geoffrey Stapleton Gallery.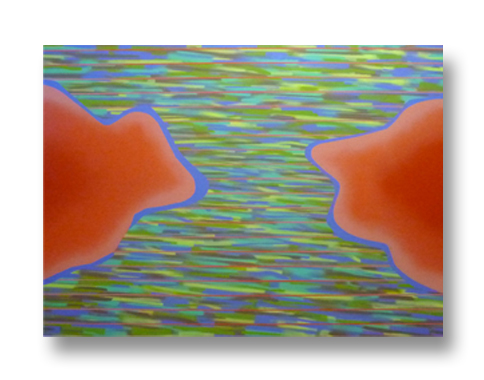 Selected Ambient Stream 1.1
Andrew Lockyer - (acrylic aerosol on canvas)
Sharing the exhibition with Kally is Andrew Lockyer. He has been creating for many years with his drawings, sculpture, and mixed media, experimenting with colour and spray paint. He started spray painting as a creative outlet with a group of artists and these "Shed Sessions" led to him working on canvas.
His stunning abstracts are all completed with Montana aerosol acrylic spray paint and although the works are highly sophisticated they still maintain an urban feel. We believe that acquiring this young artist's work now will prove to be a good investment in the future!
---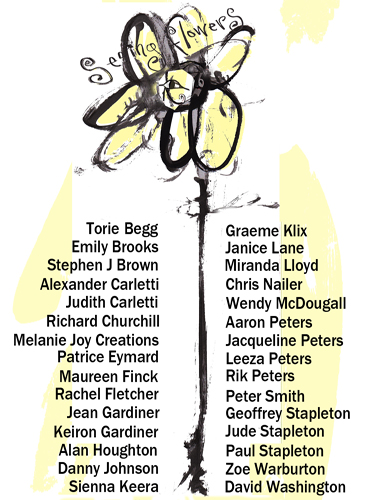 SEEING FLOWERS
March 24 - April 15 - 2012
There are 30 artists contributing to this group show and the theme is "flowers".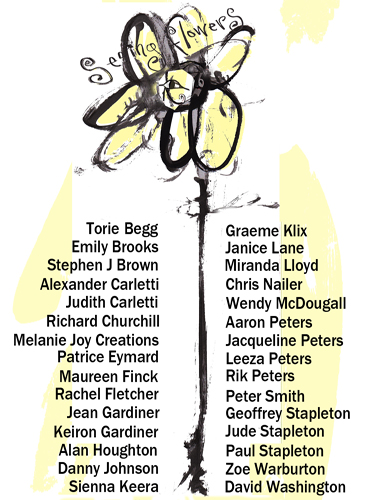 The exhibition will be opened by John Stapleton - BA, BSc (hons), Dip Ed.
Although a traditional subject for painters, be prepared for some surprises.

Each of the painters has worked on a stretched canvas 20" x 20" (50.8cm x 50.8cm)
---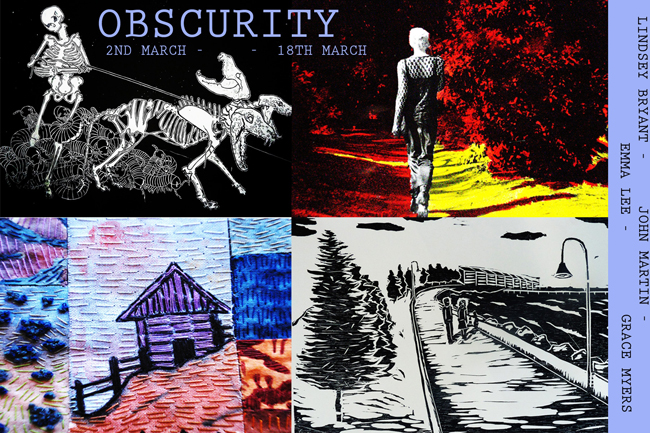 OBSCURITY
March 2 - March 18 - 2012
The Artists - Lindsey Bryant, John Martin, Emma Lee and Grace Myers.
An Exhibition celebrating the mind's eye.
Obscurity celebrates the amazing resolves brought about by the mind and its ability to mould experences into ink, wood, charcoal, clay, string, paint, watercolour, textiles, photography, wire and many other mediums.
It is part of the Adelaide Fringe Festival, and the exhibition will be opened by well known South Australian writer and illustrator Dr Maureen Prichard.


---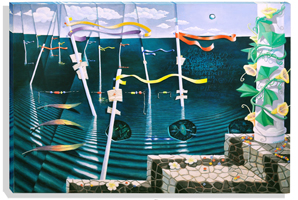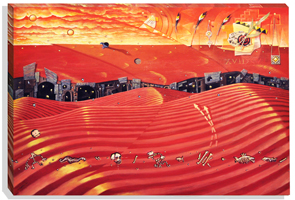 REVISIT OCEANS AND DESERTS
February 10 - February 26 - 2012
A selection of pieces from Geoffrey Stapleton's "Oceans and Deserts" series, inspired by Australian landscapes and Brazilian seascapes.
---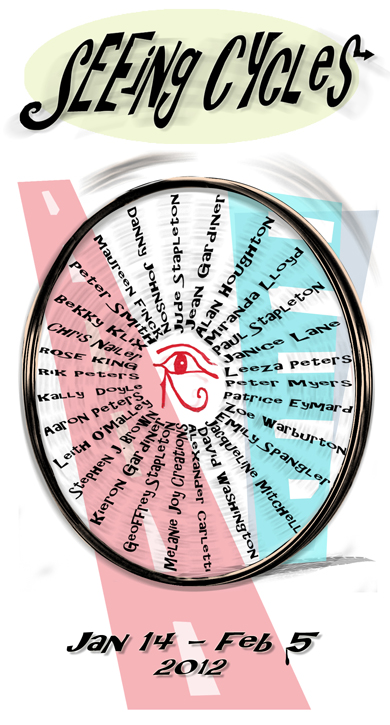 SEEING CYCLES
January 14 - Feruary 3 - 2012
This exhibition coincides with "The Tour Down Under"
road cycling race that departs Prospect on Tuesday
17th January following a street party the evening before on Monday 16th January.
Twenty eight artists are involved in this group show
and the theme is "cycles" be they uni-cycles, bi-cycles,
tri-cycles or indeed any - number - of - wheels - cycles.
Each of the painters has worked on a stretched canvas
approximately 90 cm x 70 cm which may be either
portrait or landscape bias.
The exhibition will be opened by the Mayor of Prospect, Mr. David O'Loughlin.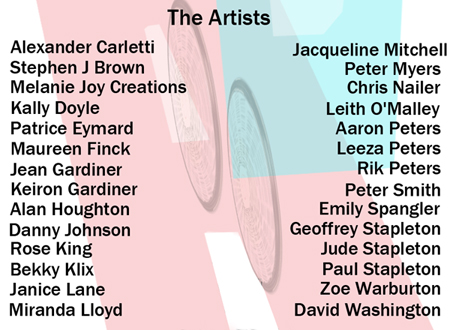 For More Information please visit our Facebook page